The Heart of Oak Society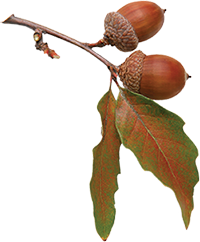 At Pacific University, we strongly value the investment that individuals have made through planned gifts. To honor this special group of donors, we have created a giving society to recognize their investment in the future of Pacific.
The Heart of Oak Society acknowledges the generosity of any individual who has listed Pacific University in any estate-planning tool. Like the mighty oak trees that stand tall and strong on our Forest Grove Campus, gifts from Heart of Oak Society members will continue to support programs, academic excellence, and scholarships for many years to come—keeping Pacific strong for future generations.
As a member of the Heart of Oak Society, you will receive first-hand updates on the impact of your gifts as well as invitations to special Pacific University events.
It is important to make Pacific aware of your decision to include us in your plans for the future so that you can be recognized for your gift today.
HEART OF OAK SOCIETY MEMBERSHIP BENEFITS
Upon informing us of Pacific's place in your estate plan, you will be recognized as a Heart of Oak member.
Benefits of membership in the Heart of Oak Society include:
Heart of Oak Society pin
Invitation to the annual Celebration of Giving and other special events
Invitation to Heart of Oak Society members-only events
We love to celebrate the generosity of our donors loudly and often, but we recognize that not everyone feels the same way. If you prefer to give anonymously, or to receive only some of the benefits, just let us know.
© Pentera, Inc. Planned giving content. All rights reserved.
Disclaimer